Naanthan Siva Movie Stills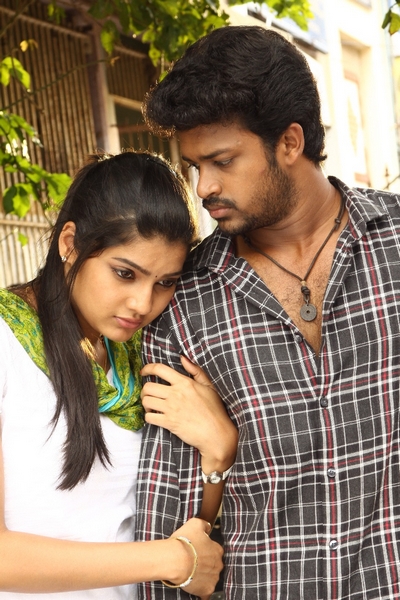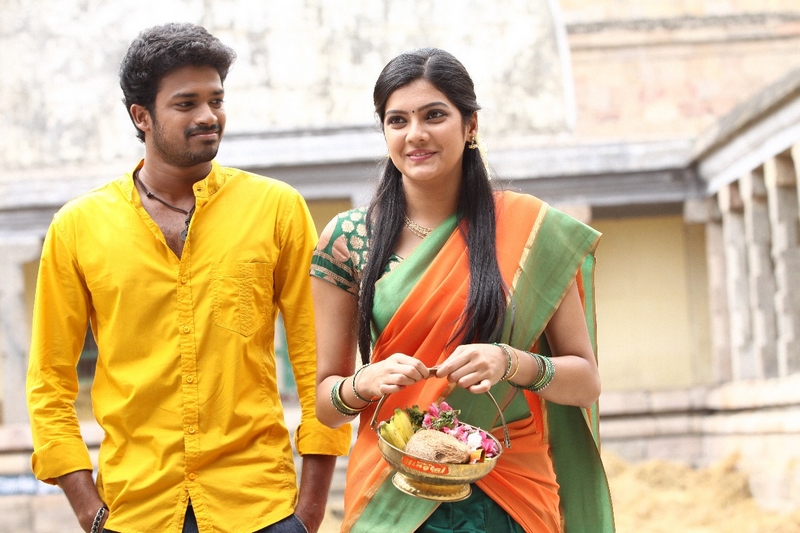 "'Naanthan Siva' is the only survivor of the shattered life"- Director R.Panneerselvam.
Director R.Panneerselvam made his directorial debut with 'Renigunda' in 2009. Subsequently he directed films such as '18 Vasu' and 'Karuppan' starring Vijayasethupathi. Currently, he is directing the film called 'Naanthan Siva'.
"A young man meets two people in his life. Both of them scatter his life completely into different ways. The film is about how the young man recovers from it, is the oneline of the film. This was filmed with romance and fight scenes. We have shot this film in Kumbakonam and Trichy. Shooting of the film has completed and other post production works are going now. The audio release of this movie will be released today by Sonymusic Online.
Newcomer Vinoth will play the lead role and actress Arshitha Shetty who was introduced in Udhayam NH4 movie, will be played as a female lead role in the movie. Starring Prashant Narayanan, Azhagam Perumal, Sujatha, Visalini and many others" said by the director R.Panneerselvam.
Naanthan siva technician list
Producer-N.Subash chandrabose
Director-R.Panneer Selvam
Dop- B. Rajaseker
Stunt- Rajaseker
Dance – dinesh
Pro- Johnson
Lyrics- Yugabharathi
Music- D Imman
Art- Seenu
Production manager – G R Nirmal
Editing- Antony
Co-producer- G R venkatesh.
'Nanthan Siva' is being produced by N.Lingusamy presents, Tirrupathi Brothers, who has produced many successful films in Tamil Industry such as 'Paiyaa', 'Anajaan', 'Rajinimurugan', 'Manjapai', 'Vazhakku Enn 18/9', 'Deepavali', 'Kumki' and 'Uthamavillan'.