Wondr Diamonds launches "Chettinadu Box" – an exclusive set of curated Lab-Grown Diamond jewelry box
Chennai, 11th September 2022: Wondr Diamonds, South India's largest lab-grown Diamond Brand and an earth-friendly jewellery brand, have launched an unique collection in Chennai called the "Chettinadu Box", which is an exclusive set of curated Lab-Grown Diamond jewelry box which has a Solitaire necklace, ear rings, bangles and a finger ring.
South Indian actress Priya Bhavani Shankar, who predominantly works in the Tamil film and television industries, launched the "Chettinadu box" by Wondr Diamonds at their Velachery outlet. The brand is all-set to revolutionize the diamond jewellery industry by introducing Lab-Grown diamonds to the marketplace and making magnificent diamond jewellery accessible to all.
Ms. Aishwarya Gupta, Founder of Wondr Diamonds said, "We have taken a strong step towards conscious, inclusive & sustainable luxury. Our brand values responsibility and traceability as well as social and environmental consciousness."
"Lab Grown Diamonds, as the name goes, are created in a lab using state-of-the-art technology that replicates the natural diamond creation process. They are 100% diamonds and have exactly the same physical, chemical and optical properties of mined diamonds. Lab diamonds cost only 1/3rd as much as mined diamonds making sustainable luxury now attainable as well. Every single diamond from Wondr is graded as per the 4Cs, certified, and the gold, hallmarked. We also offer exchange and buyback of jewellery", she further added.
Award-winning designers and craftsmen at Wondr Diamonds make every piece of jewellery a true masterpiece. All the jewellery is designed and manufactured at our in-house manufacturing facility with meticulous planning and technological advancements.
Now also you can buy online at www.wondrdiamonds.com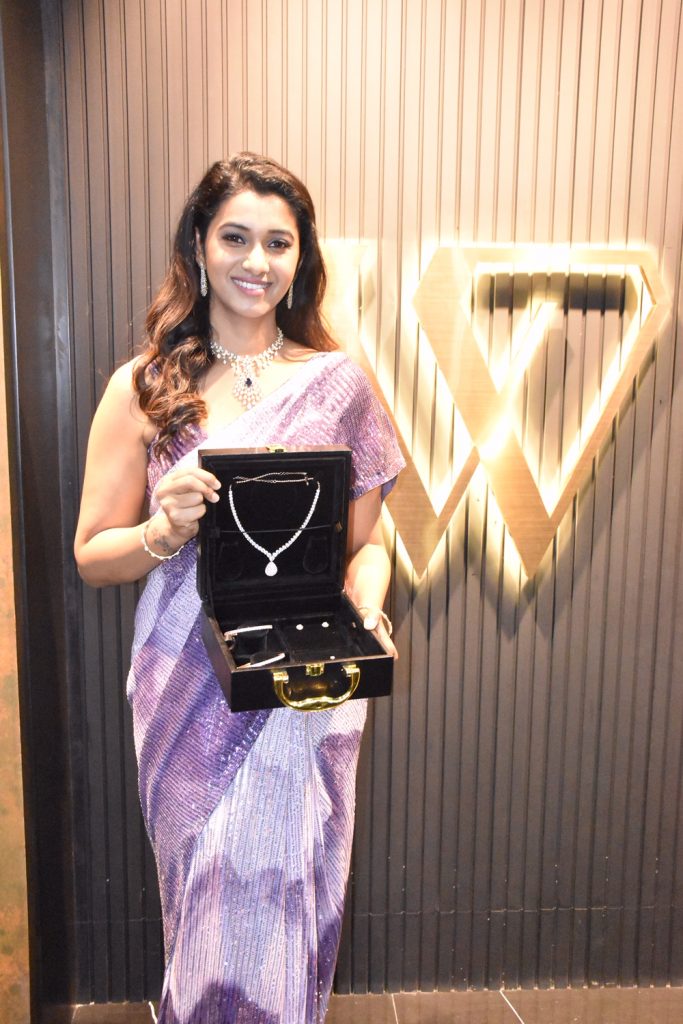 About Wondr Diamonds:
Wondr Diamonds have seven outlets across South India. You can visit us at R.S. Puram, Coimbatore; Big Bazaar Street, Coimbatore; T.Nagar, Chennai; Anna Nagar, Chennai; Velachery, Chennai; Malleswaram, Bengaluru;  Jayanagar, Bengaluru. We are a globally inspired jewellery brand that embodies conspicuous designs that reflect the strength and femininity of women who are changing the world. Our brand mission is to make sustainable luxury affordable to every woman.