One month old baby recovers from COVID19 at Prashanth Hospitals
~ Baby was in close contact with the mother, who had tested positive for COVID 19 ~
Chennai, 25th  January 2022:  With India's looming third wave of COVID19 affecting more children, Prashanth Hospital at its recently launched Kolathur facility successfully treated a one-month-old baby for COVID19. Discharged last week, the baby was brought to the hospital with symptoms of fever.  After an RT PCR test, the baby tested positive for COVID19. The baby was kept under stringent observation in the world-class NICU (Neonatal Intensive Care Unit) at Prashanth Hospitals, Kolathur facility with 24×7 monitoring by a team of expert doctors.
Commenting on the recovery of the newborn baby, Dr. Prakash, Head of the Department of Pediatrics and Neonatology said, "Since the outbreak of the pandemic we have treated many COVID 19 patients – adults and children alike. We have also successfully delivered 25-30 babies of pregnant mothers who had tested positive. However, this particular case was different as we had no background of the mother or the baby. Our focus was on ensuring right treatment, care for the baby and speedy recovery. The NICU facility in our Kolathur hospital and the wonderful nursing team played a pivotal role in this process."
Adding to this, Dr. Prashanth Krishna, Director – Prashanth Hospitals said "I would like to compliment Dr. Prakash, the pediatric department and our nursing staff for having successfully treated a month-old baby for COVID19. The case was rather unique but thanks to the world-class facility that we have in place and the right ecosystem, we were able to provide the right care. Prashanth Hospitals has always been at the forefront of mother & childcare in Tamil Nadu, and we will continue to nurture best practices that will play a key role in serving the society."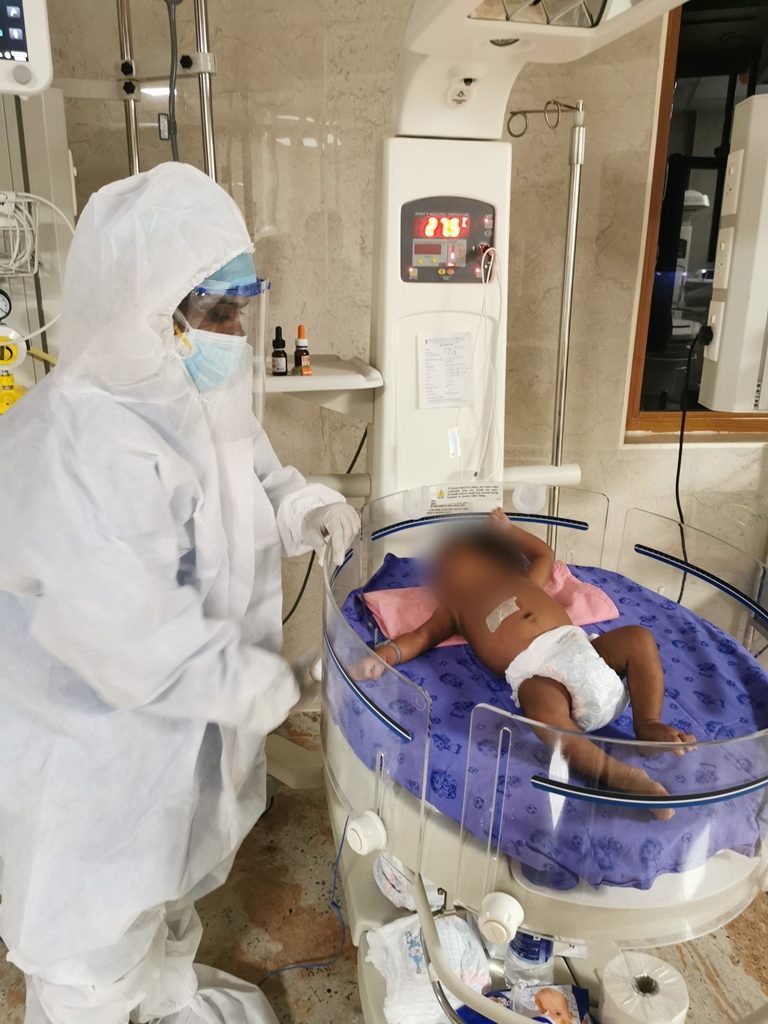 About Prashanth Hospitals:
Prashanth Hospital is a multidisciplinary hospital that provides sophisticated and dedicated healthcare services by professionally trained experts. Prashanth Superspeciality Hospital at Velachery is one of the best- and well-known multispecialty hospitals in and around Chennai. This facility has well trained and skilled nursing staff who can take good care of the patients. The vision is to become an internationally renowned medical institute by providing excellent health care services to the patients, and the mission is to maintain the trust of the patient by providing good quality of health care. The values on which Prashanth Superspeciality Hospital functions are quality of care, respect, competence, the effectiveness of the treatment, safety, and creating health awareness among the people. Prashanth Superspeciality Hospital also provides various health care packages for check-ups and diagnosis of any ailment and their treatments.