Why You Can't Create Wealth as Your Grandparents did
September 26, 2015, Chennai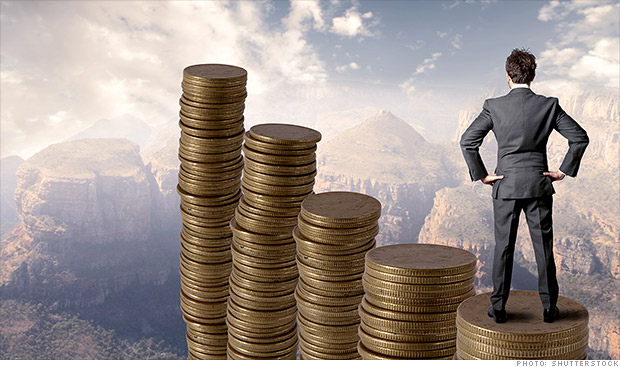 "My grandmother survived on interest money left by my grandfather without knowing about formal financial markets then why can't I?"
Commented my co sister when we were discussing about planning and the importance of balancing the investments for future financial security. A very common notion that I find amongst people especially the ones who have watched previous generations successfully manage their lives with frugality and providence.
Well we will not be able to survive the way the previous generations did!
For one we want to spend more on ourselves which the earlier generations didn't even dream about. Most of us want active retired life with travelling and other hobbies. We need more money for that.
Our generation will live longer lives in retired life than ever before. By 2020, the average Indian can expect to live till 72 years. In urban areas, where people have better access to healthcare, and in higher income groups, the life expectancy could extend beyond 80 years. At the same time we will also have to spend more for this health care.
But the biggest factor is ECONOMY. Times have changed. In last 75 years India has moved from being a feudalistic society to social democracy and now to capitalist democracy.
In feudalistic society physical assets were the most effective way of accumulating wealth. Land was the biggest source of income. More land automatically translated into more wealth and more power. The popular maxim of 'accumulating for seven generations' comes from the capacity of land to be able to feed seven generations.
Post-independence economy and land ceiling act saw the dwindling power of traditional zamindaars. Large scale public sector units and government organizations were the biggest employers. A huge workforce had secure jobs with steady income followed by assured inflation linked pension for life in retirement. Incomes were not huge but there were not many opportunities to spend extravagantly. The financial markets were primitive and were not for the masses. Only a handful of people were operational in the financial market, who had deep pockets and immense capacity to absorb the risk.
The early 90s saw the country changing tracks and the liberalization in the economy started. The initial years of liberalization was fraught with stock market scams. Whether it was Harshad Mehta or Ketan Parikh, every episode scared the masses even more. The real capitalization begun in 2000s. Since the formation of SEBI, the markets have seen a steady rise with fairly effective regulator in place. In a capitalist society businesses are going to be the biggest source of wealth creation.
We can see a clear change in the source of wealth in every era. The smarter people moved wealth into the next generation assets and created wealth.
What will be the future?
In years to come, Indian economy will be a force to reckon with; thanks to its one billion young population. This growth in economy will be reflected in growth in consumerism, private sector jobs with meagre or no retirement benefits. This will bring the responsibility of planning for retirement on the individual. The growth in economy also means increased complexity of financial markets. This means that the traditional methods of investment will not suffice. Real estate may not prove to be a safe haven that commonly people believe. Rental return on real estate is around 3% and contrary to popular belief value of the capital appreciation will not be like land. Value of apartment can be derived by pure supply and demand in that particular area. Gold sometimes may not even take care of inflation in short term (as in present) and may even behave as other commodities. Its value will fluctuate with international prices. Wealth will be created in businesses.
It is imperative that the salaried class start creating wealth by investing in the businesses. Participating in equity market is the only way for salaried class to participate and benefit in the India growth story. Leaving out the equity form portfolio can be suicidal. It will make all the difference in retiring rich or poor!
Follow a scientific process to assess your risk profile, understand your needs and distinguish them from wants. Find an advisor who is unbiased and will work for your goals. Design a strategy, create portfolio with all asset classes and implement it.
This will make sure that the inflation and your life style does not eat up your retirement nest while ensuring a pleasant present!
Contributed by:
Renu Maheshwari
Co-Founder of Finscholarz.in